LAUTLOSE FLUCHT (deutsch)
Our german movie "SILENT ESCAPE" with english subtitle !!
Content:
"Ray is deaf and is looking forward to moving into his long-awaited new apartment. His friends come over to help him move. While packing, he finds a dusty book, a birthday present from a friend 10 years ago. Spellbound he begins to read the book, leaves the apartment lost in thought and is run over by a car. He loses consciousness. Waking up in a hospital, Ray gets an unexpected visit from Massimo the 'Deaf-Catcher' and the boss of a business Empire, Dr. Miller. Ray tries to escape but he realizes that he is caught in the grasp of the Empire and tied to his bed in the hospital. Waking up one day, Ray finds that he has been untied and discovers an envelope full of money next to him, with no clue as to who put it there. After succeeding in escaping from the hospital, he begins looking for answers. But his friends and his house have mysteriously disappeared. Even more mysterious is the fact that he seems to be the only deaf person left. He quickly notices that the Deaf are no longer allowed to use sign language. In a cafe he meets the attractive Chiara. Her parents were deaf but they were killed in a car accident. Together Ray and Chiara begin searching for answers to the many open questions. They don't realize that they are being followed the whole time by the merciless Massimo from the Empire and an unknown black man!
The struggle to protect a vanishing culture begins …"
–Trailer–
Titel: LAUTLOSE FLUCHT – The Last Deaf

das war der erste Breitwandfilm-Kinolook

Genre: Action/Drama

Produktionsjahr: 2010-2013

Produktionsland: Deutschland

Laufzeit: 130 Min.

Bildformat: Widescreen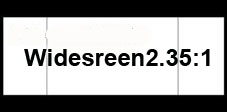 Sprache: Deutsch,

Deutsche Gebärdensprache,mit Tonfassung und Musik

Tonformat:

Untertitel: Deutsch, English

Kinostart (Deutschland): Herbst 2013

Filmtouren: 2013-2022
https://youtu.be/Piro2g9E0xc
https://youtu.be/P0nNwdOHOnQ
https://youtu.be/8lvF4F0wew4Filmmusik Felix Barbarino
Nominierung für den Rolf-Hans Müller Preis für Filmmusik des SWR (2014) für den Soundtrack des Kinofilms Lautlose Flucht – The Last Deaf